Świat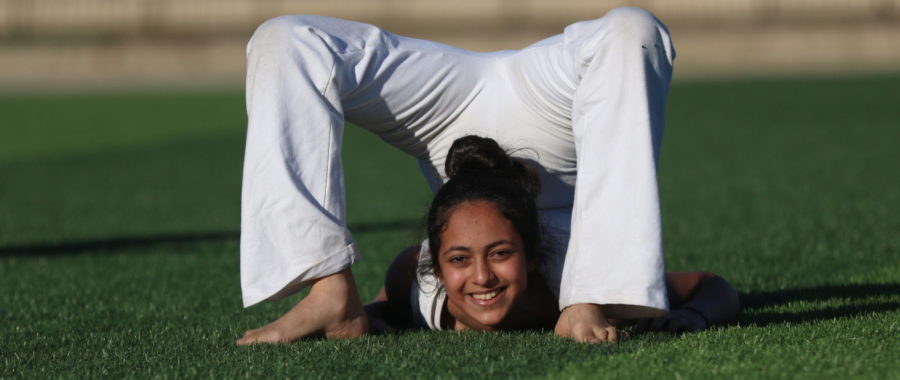 Światowy Dzień Jogi. Co na to Kościół? [ZDJĘCIA]
| | |
| --- | --- |
| | 2 min. zajmie Ci przeczytanie tego artykułu. |
Indie i wielu ludzi na całym świecie obchodzili wczoraj (21 czerwca) Międzynarodowy Dzień Jogi. Premier Narendra Modi, który spopularyzował obchody, ćwiczył w Rańći razem z 30 tys. ludzi. Joga i ajurweda, tradycyjna medycyna indyjska, stanowią symbol Indii na całym świecie. Joga połączyła wczoraj m.in. ludzi w Nowym Jorku, w Wielkiej Brytanii i w Dubaju. Joga to ćwiczenia fizyczne, ale nie tylko. To także medytacja i elementy religijne. Katolicy powinni wiedzieć, co na ten temat mówi Kościół.

Joga jest niezgodna z chrześcijańską wiarą – ostrzegają indyjscy biskupi rytu syro-malabarskiego w specjalnym dokumencie poświęconym tej kwestii. W wielu indyjskich szkołach udział w zajęciach jogi jest obowiązkowy dla wszystkich uczniów, bez względu na ich przynależność religijną. Niejednokrotnie są oni zmuszani do śpiewania hymnów i recytowania hinduistycznych mantr. Hinduscy biskupi podkreślają, że pomimo iż praktyka ta wyrosła ze świeckich tradycji, rozprzestrzeniła się przez wpływ hinduizmu i bramińskiej dominacji. Istnieje niebezpieczeństwo, że gesty i ćwiczenia fizyczne mogą stać się bałwochwalcze same w sobie i zbyt łatwo można pomylić doświadczenia fizyczne płynące z jogi, z działaniem Ducha Świętego – ostrzegają hierarchowie. Dokument zwraca także uwagę na polityczny wymiar jogi w Indiach. Fundamentalistyczne grupy hinduistów wykorzystują ją do przeprowadzenia ekspansji ideologicznej, próbując osiągnąć swoje sekciarskie i polityczne cele – czytamy w raporcie.
Z jogą wiąże się wiele tajemniczych zjawisk, jak choćby nadzwyczajne moce sidhdhi – ostrzega o. Radosław Broniek OP, dyrektor Dominikańskiego Ośrodka Informacji o Sektach i Nowych Ruchach Religijnych w Warszawie – Jeśli już chrześcijanin się na jogę decyduje, powinien domagać się od prowadzącego, żeby te ćwiczenia skupiały się jedynie na aspekcie ciała, bez duchowości i medytacji religijnej – dodaje – Nie ma oficjalnej wypowiedzi Magisterium Kościoła, która mówiłaby, że joga jest grzechem, albo by jej zakazywała. Są jednak opinie wielu teologów i duszpasterzy, które zauważają sprzeczność jogi, przynajmniej tej klasycznej, z religią chrześcijańską. Jeśli zgodzimy się, że pewne formy jogi są mocno związane z religią i duchowością, to zagrożeniem będzie mieszanie różnych tradycji religijnych, a więc synkretyzm. Joga wiąże się z pewną wizją świata, człowieka i Boga, np. z teorią reinkarnacji, co jest nie do pogodzenia z wiarą chrześcijańską – mówi dominikanin.